Ottawa New Homes and Condos
Ottawa New Homes and Condos
Explore our Communities
Find your dream home with Minto Communities
Find homes for sale in our Minto Ottawa communities in Barrhaven, Kanata, Orléans, and Manotick.
Featured Articles
DISCOVER OUR NEW MODEL HOMES
Here's a peek of what you can expect in the new Model Townhomes in Barrhaven.
THE 10 BEST THINGS ABOUT QUINN'S POINTE
Thinking of calling Quinn's Pointe home? Here are 10 of the best things about this growing Barrhaven community.
HOW TO BUY A NEW HOME
Resources on buying a new house in Ottawa
Check out our new resources section with helpful tips, calculators, and more to get you started on finding, buying, and financing your new home.
Ottawa New Homes and Condos for Sale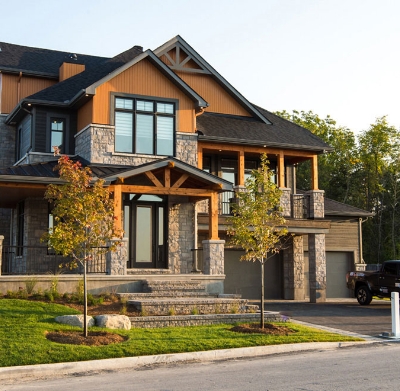 Explore our new homes for sale in Kanata, Barrhaven, Stittsville, Manotick, and Orléans. These contemporary single family houses and townhomes are inspiring families across the city. Minto Communities' landmark condominiums across Ottawa are also designed for the way you live, where life's necessities are close at hand — often just a short walk away. At Minto Communities, we have been building beautiful homes for over 65 years for thousands of Ottawa homeowners in dozens of communities. We have grown with the city to become Ottawa's premier home builder. Minto Communities' homes are built to the highest of design standards that homeowners have come to trust. Our master-planned communities are designed and constructed with families in mind — careful attention to detail has been paid to how streetscapes look, to the unity of different exterior finishes, the proximity of homes to surrounding neighbourhood schools, and the availability of nearby essential amenities. We are also extremely dedicated to the development and planning of our community parks at Minto.
At the very beginning of the community planning stage we incorporate parks within the neighbourhood, utilizing natural green features and land elevation to create parks that will provide families with a place to gather and play. Our commitment to beautiful design and sustainable building is a promise we make to every Minto Communities homeowner. When you buy a Minto Communities home, you're not just buying a beautiful house, you're buying into a community where you can live, work, and play for years to come.


SIGN UP TODAY