Find your dream home with Minto Communities
Find homes for sale across the GTA in our communities in Etobicoke, Oakville, Whitby, Unionville, East Gwillimbury and condos for sale in Downtown Toronto and Oakville.
Minto Communities In The News
Minto Communities Virtual Homebuying
Find
Browse our communities and available homes online.
Research
Utilize our available resources to help simplify your search.
Connect
Speak with an experienced Sales Representative who will guide you through the virtual homebuying process.
Move-In
Congratulations on your new Minto Communities home! Discover all the information you need on your home owning journey.
New Homes, Condos, and Townhomes for Sale in the GTA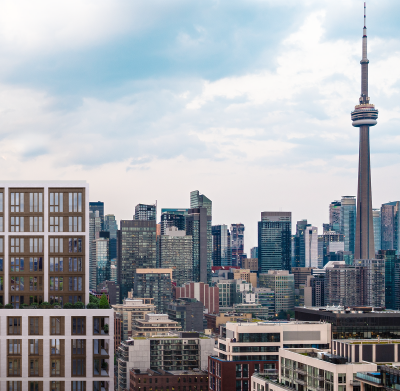 Toronto condos for sale, along with townhomes and new developments in the GTA, are a welcome sight for home buyers in a number of desirable locations. As an award winning condo developer and home builder in Ontario, Minto Communities takes great pride in building beautifully designed detached homes, townhouses, condos and mater-planned communities.
Minto Communities starts by finding the best places to live: neighbourhoods that welcome and inspire. Whether you're looking for a new condo in Oakville or downtown Toronto, a new townhome in Whitby or a new house in Etobicoke, we build new homes in the GTA where life can be lived to the fullest, in smart locations where life's necessities are close at hand.